Shohei Katayama
Physical/Digital Hybrid Exhibit Design
2017 // Skills: Environmental Design, UX, and After Effects
Project Brief
The goal of this project is to create an exhibit space which blends physical/digital interactions to create a deeper and more meaningful engagement experience for the artwork of Shohei Katayama.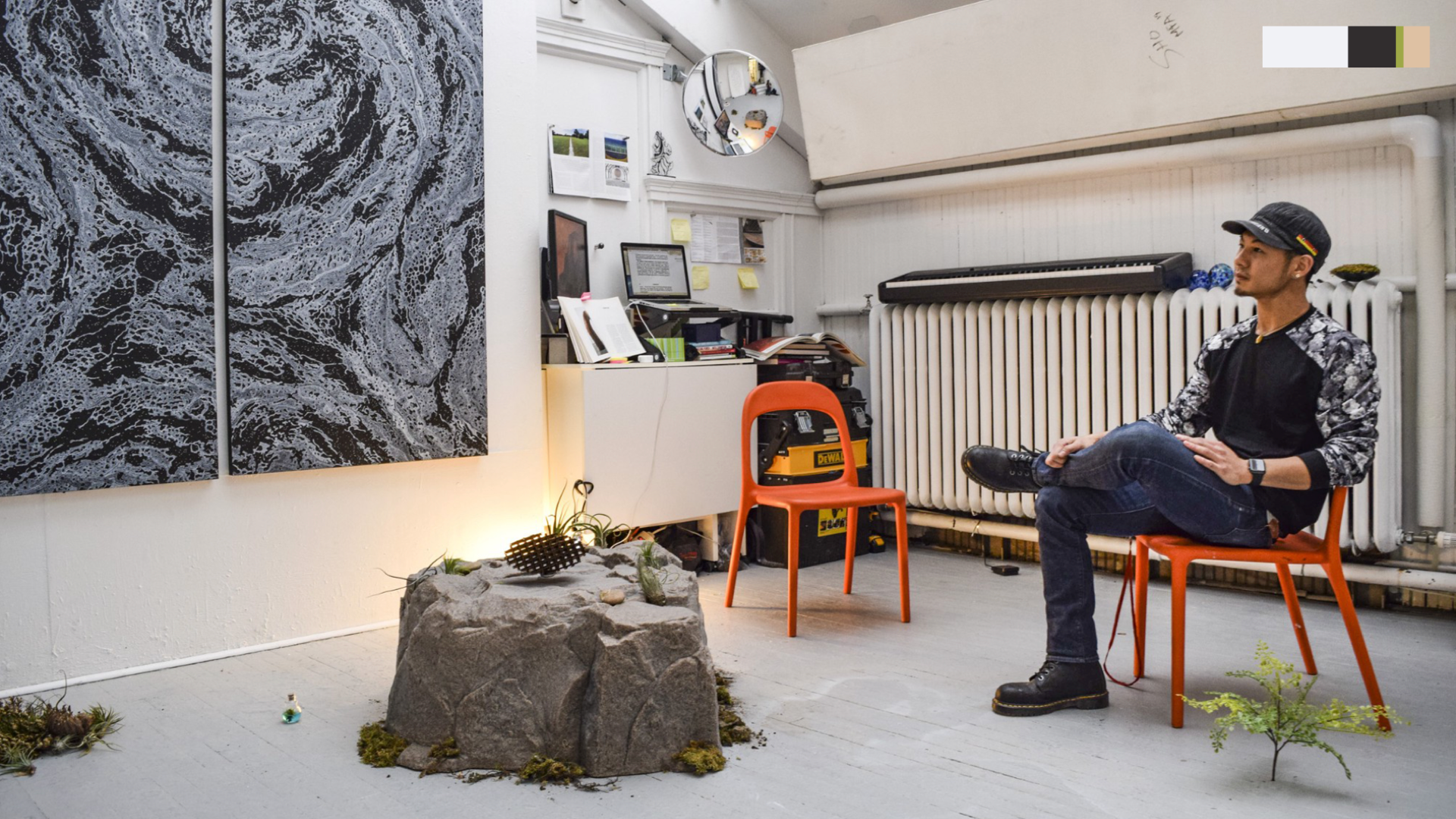 About the Artist:
Shohei Katayama is a Japanese American artist from Louisville, Kentucky. Katayama's work includes line drawings, sculpture and conceptual installation art that deals with "contemporary issues of ecology and spirituality". Katayama's work is known for its use of natural processes to symbolize human processes. Currently, Katayama is artist residence of the Asia Institute: Crane House and the Tough Arts Residency at the Children's Museum of Pittsburgh. Katayama is expected complete his MFA at Carnegie Mellon University in 2019.
Co-Design and Early Ideation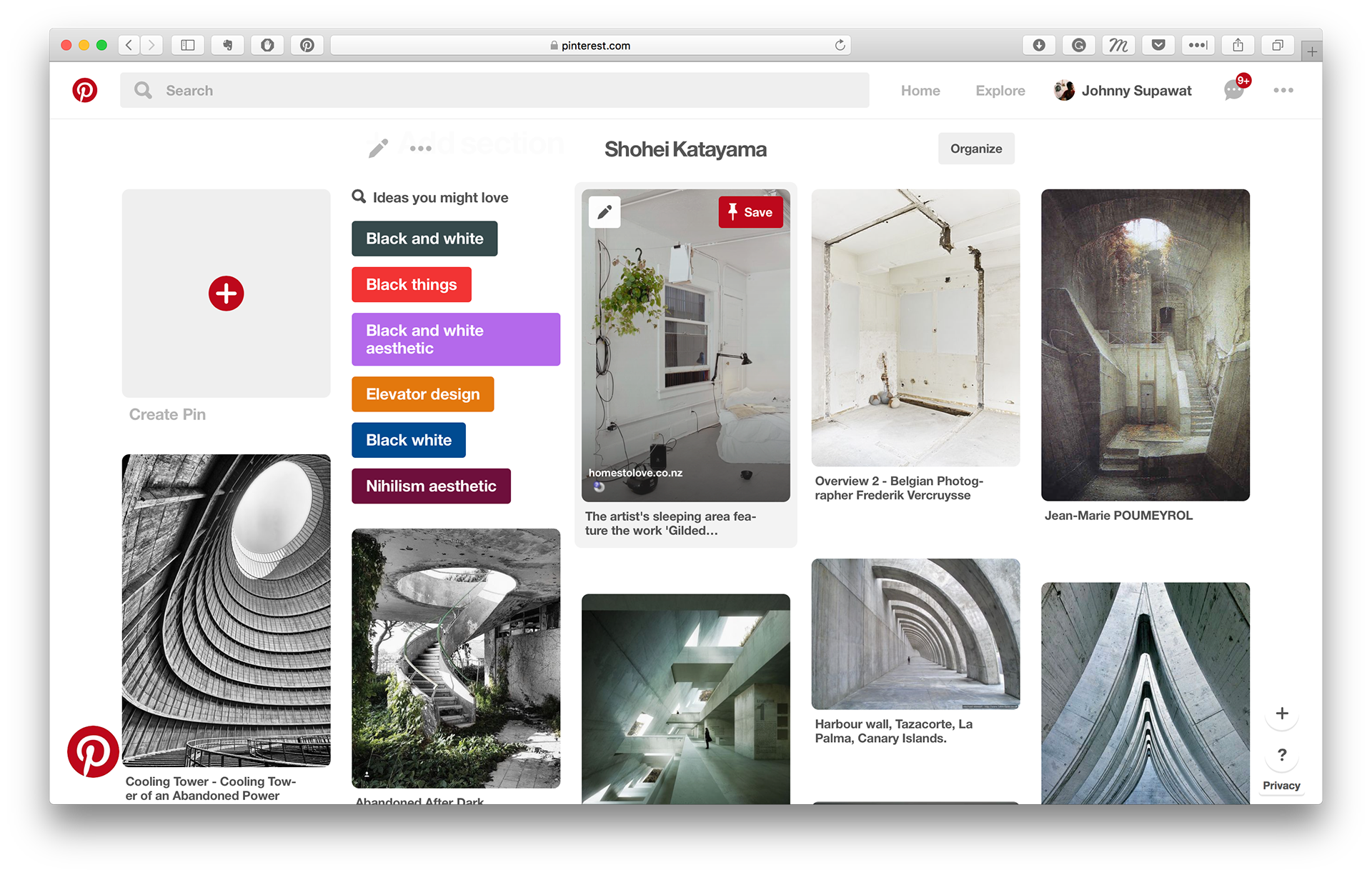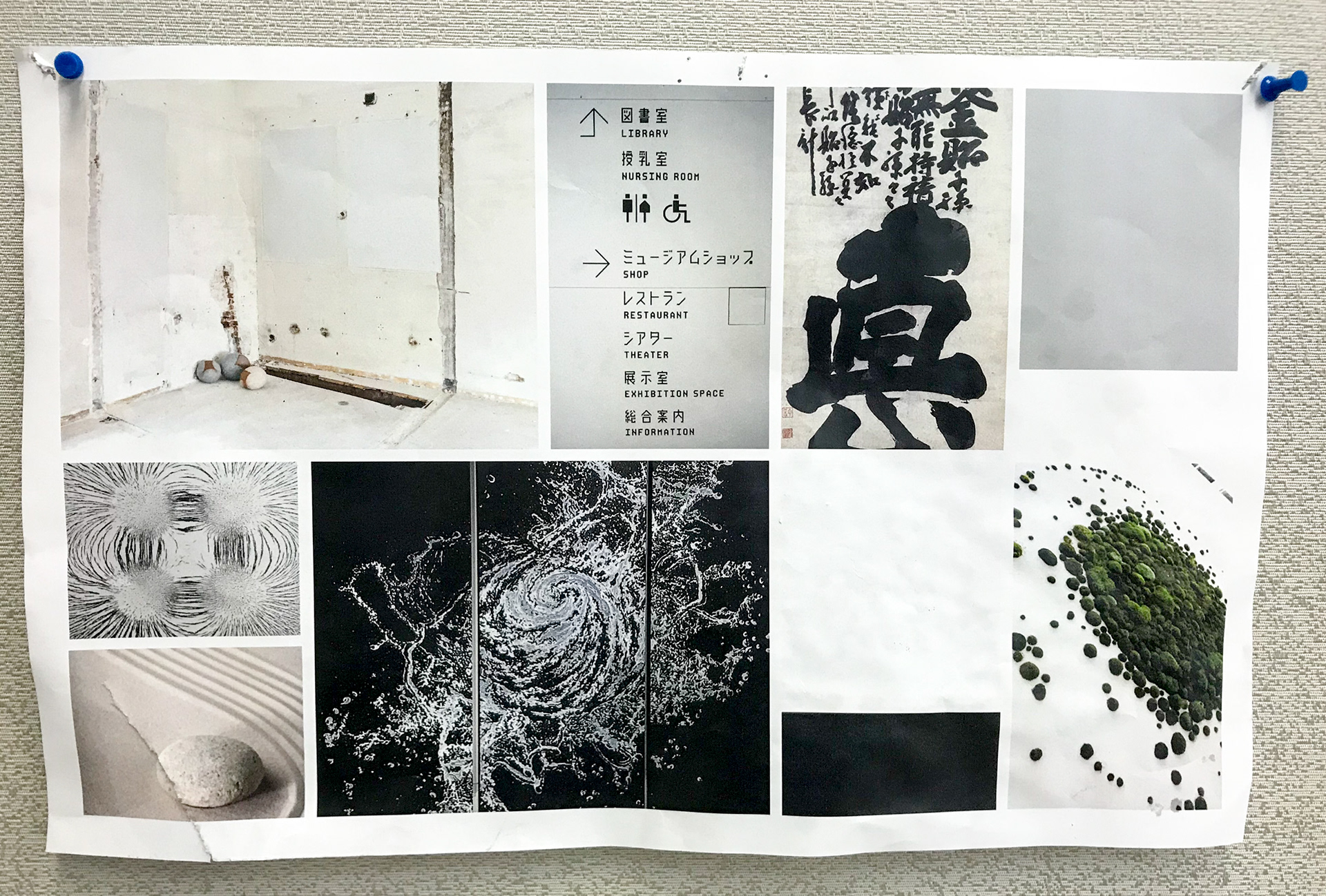 In order to design an exhibit that best represents the artist, I collaboratively worked with Katayama to create a mood board that accurately represents the desired mood and tone for his exhibit. Here, me and Katayama picked a few image that we believe are representative of his work and then synthesized a collaborative mood board. After the moodboard is created, early interactions ideas are rapidly ideated from the concepts that were present during the artist interview.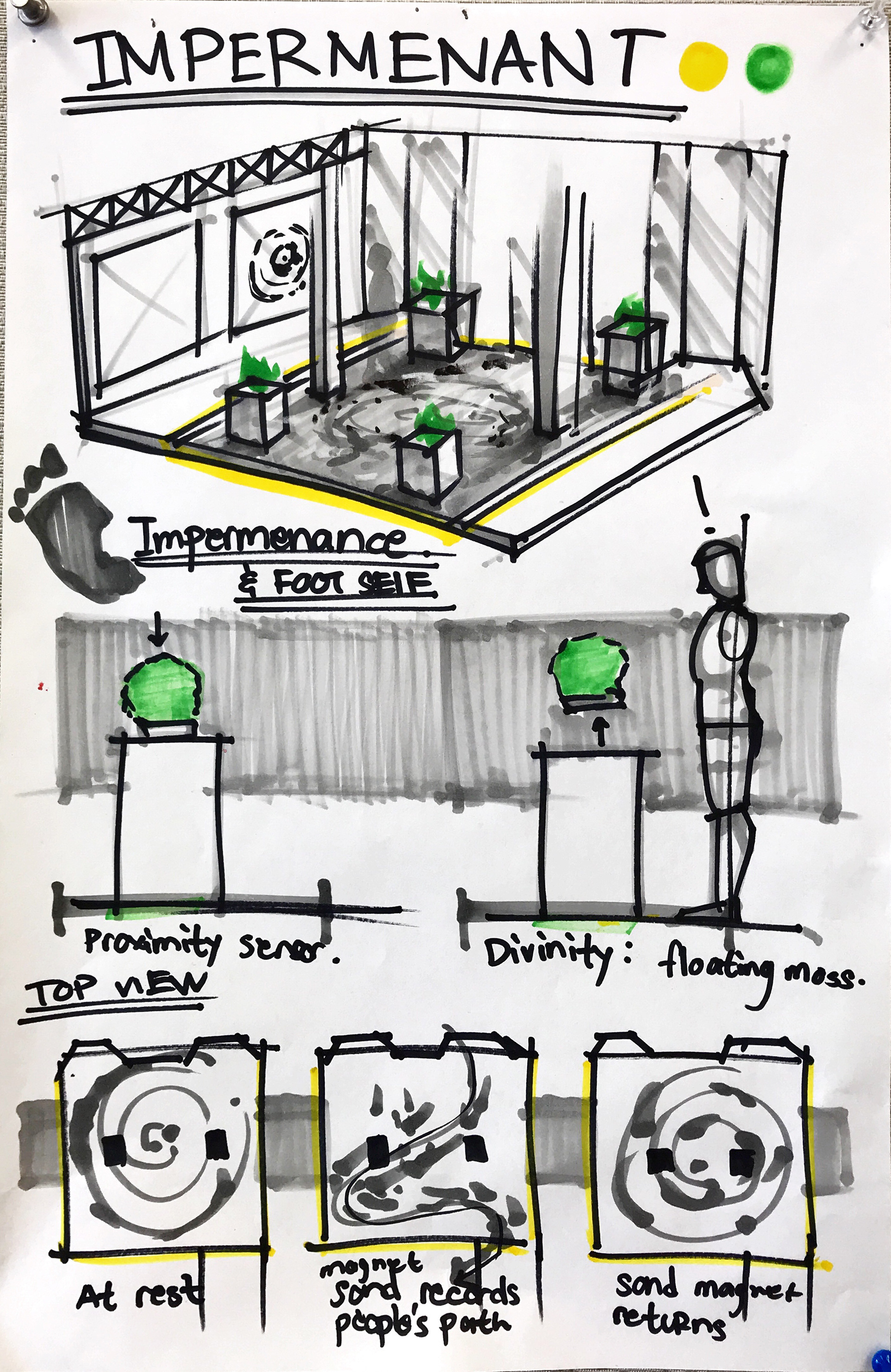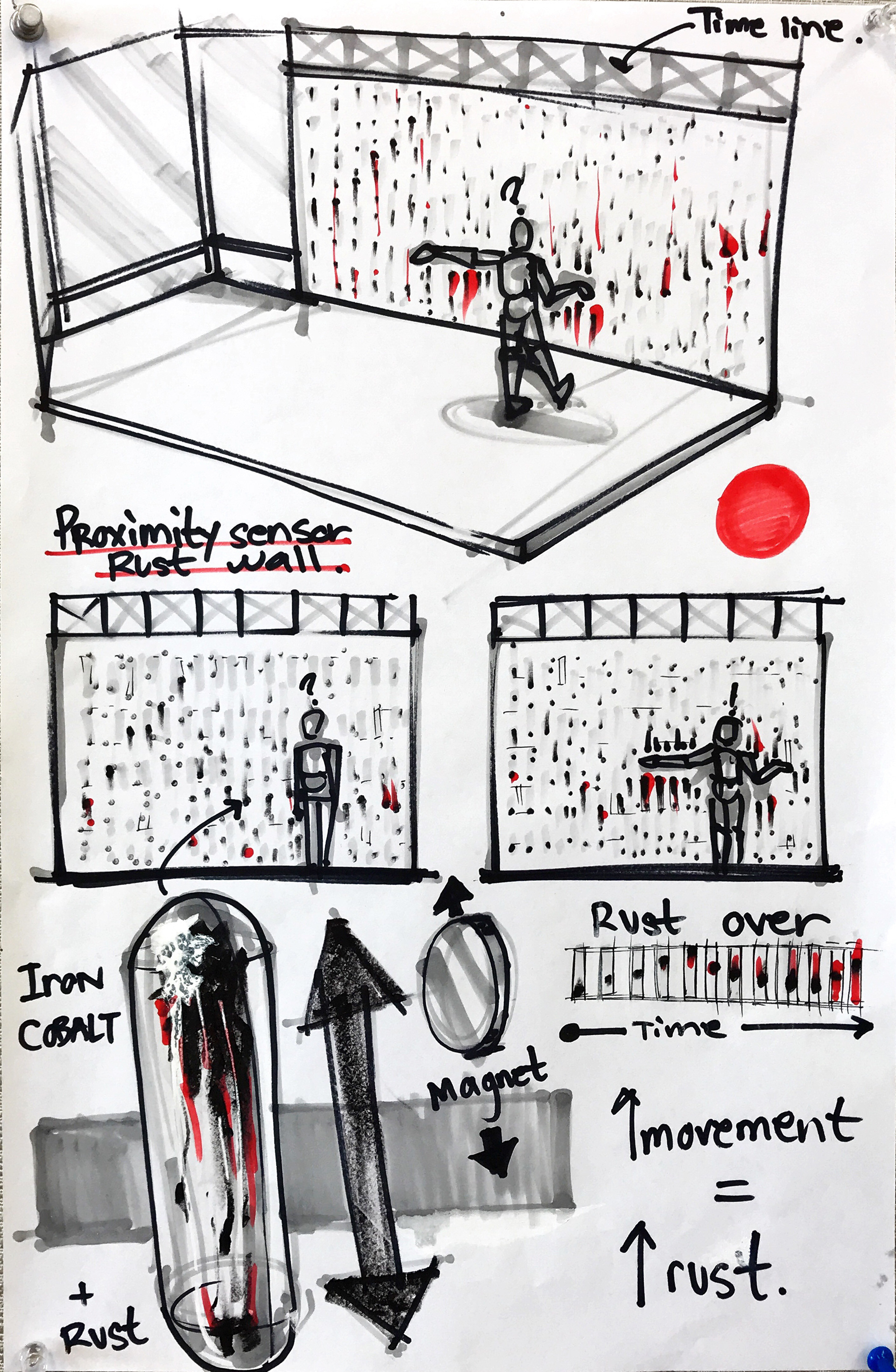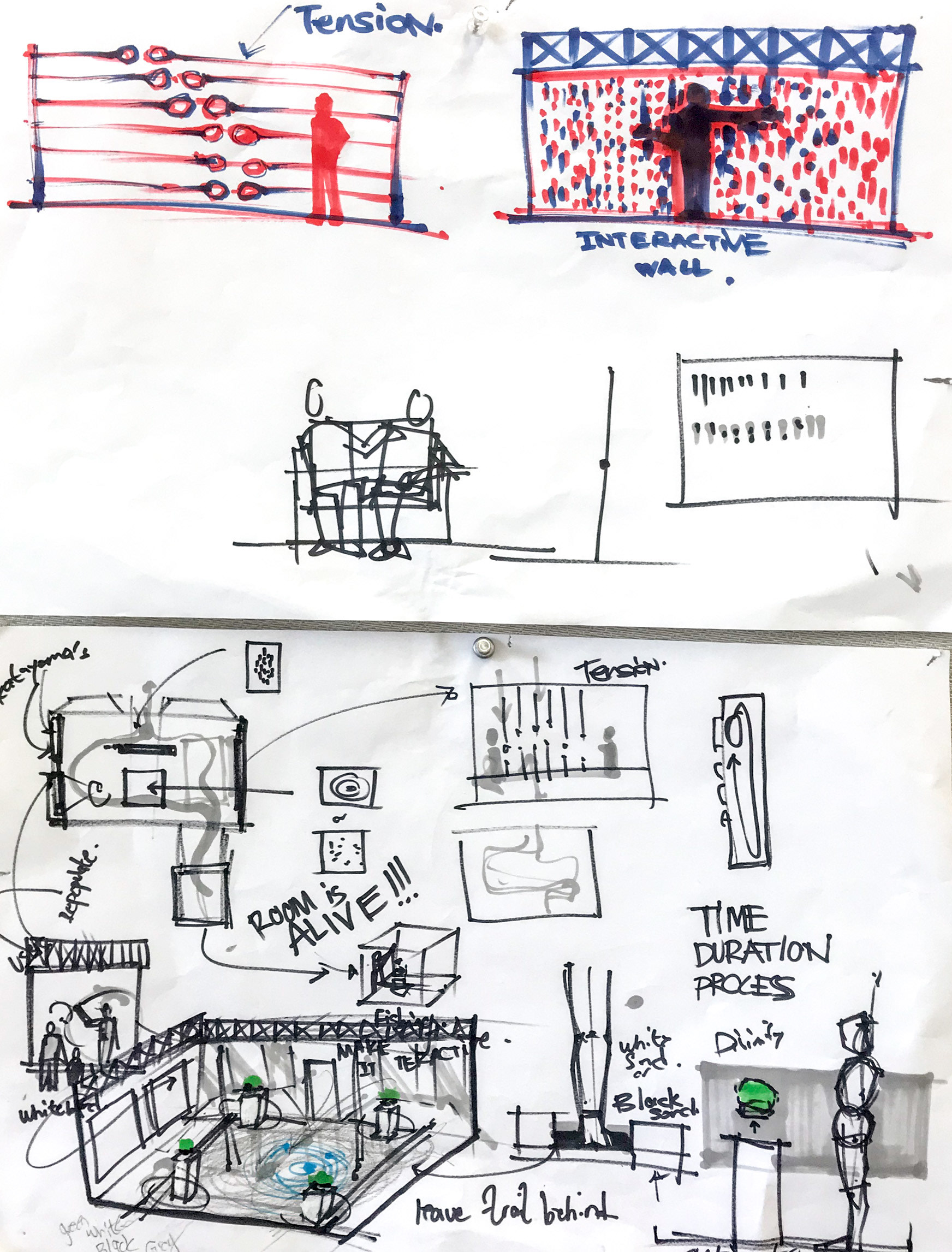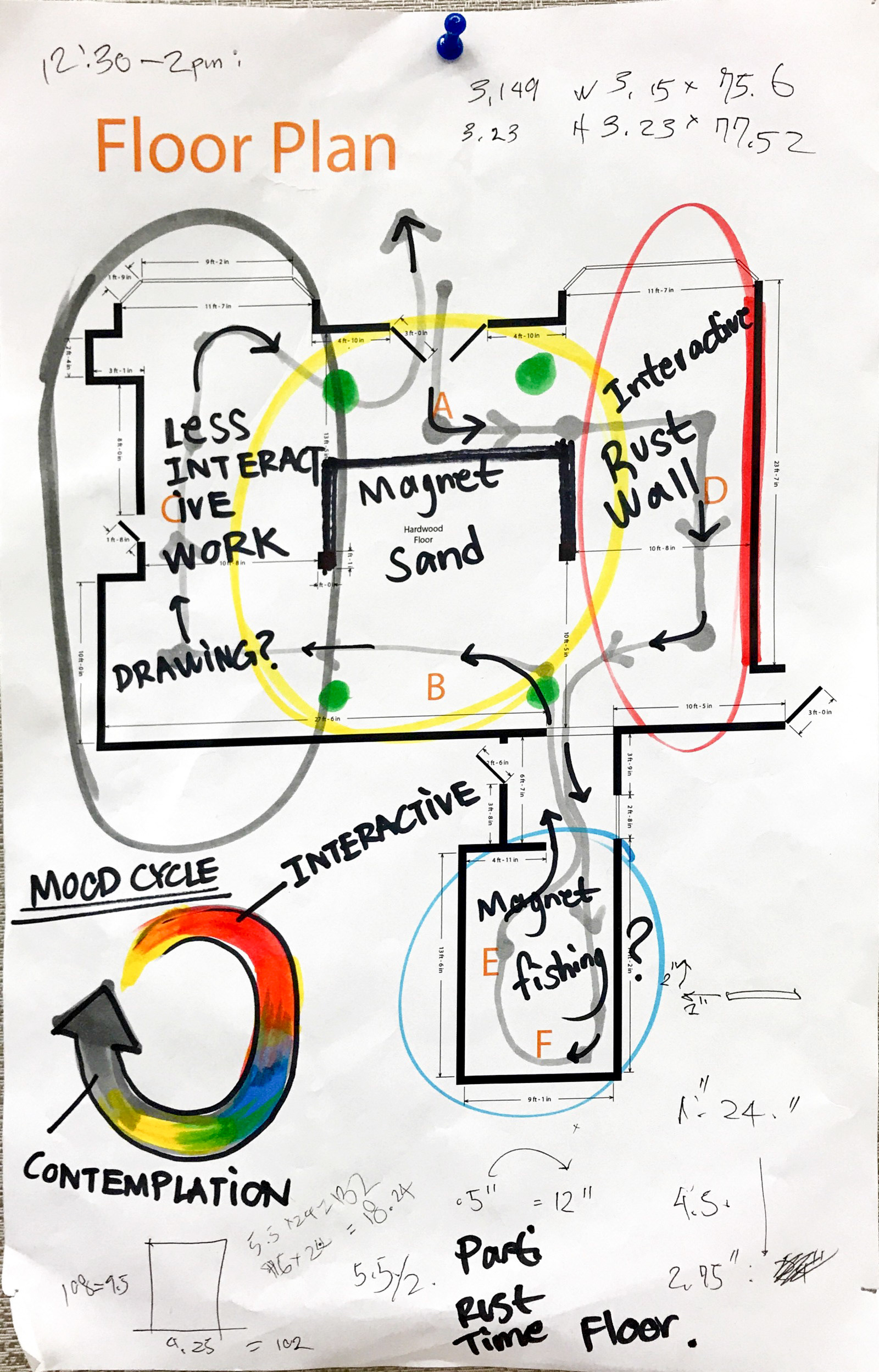 Priming the User About Process-Oriented Art
Inspired by Katayama's upcoming work that uses natural process to describe social process, the Rust Wall is designed to prime the user to expect more hybrid physical/digital interaction. In addition to priming the user to expect more hybrid interactions, the Rust Wall is also designed to delight and prime the user to think  more abstractly about natural and artificial processes.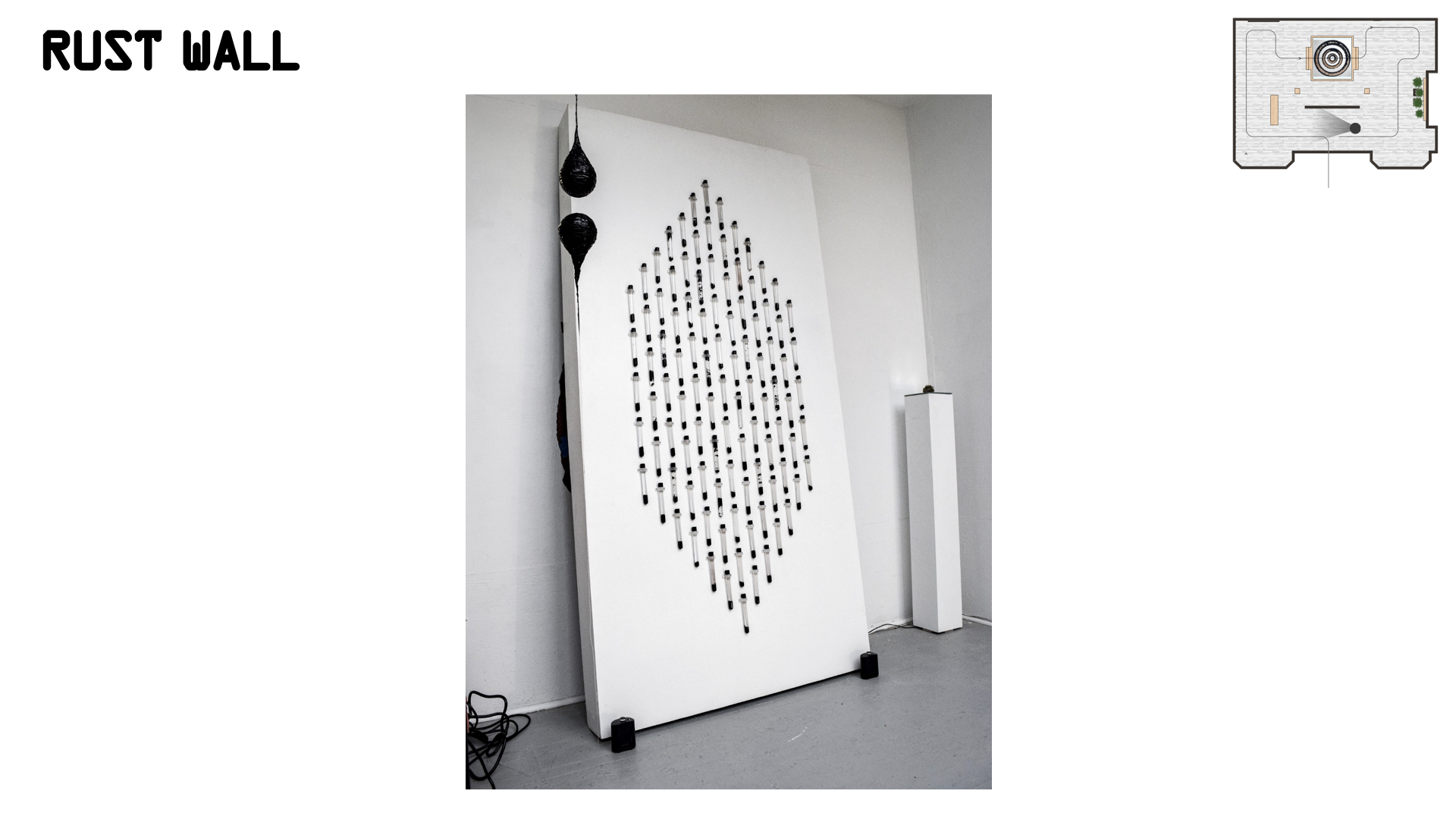 Enabling a Conversational Experience
Naturally, we approach things that intrigue us. This instinctive behavior becomes tricky in an art institution. Despite artwork being designed to aesthetically intrigue us, art institutions are keen on protecting these valuables thereby distance is created between the audience and artwork. By enabling the user to be right on top of the sculpture, this interaction allows the user to get closer to the artwork without the worry of damaging it. Additionally, motion sensors are also used to create a more engaging and conversational interaction with the sculpture Balance II.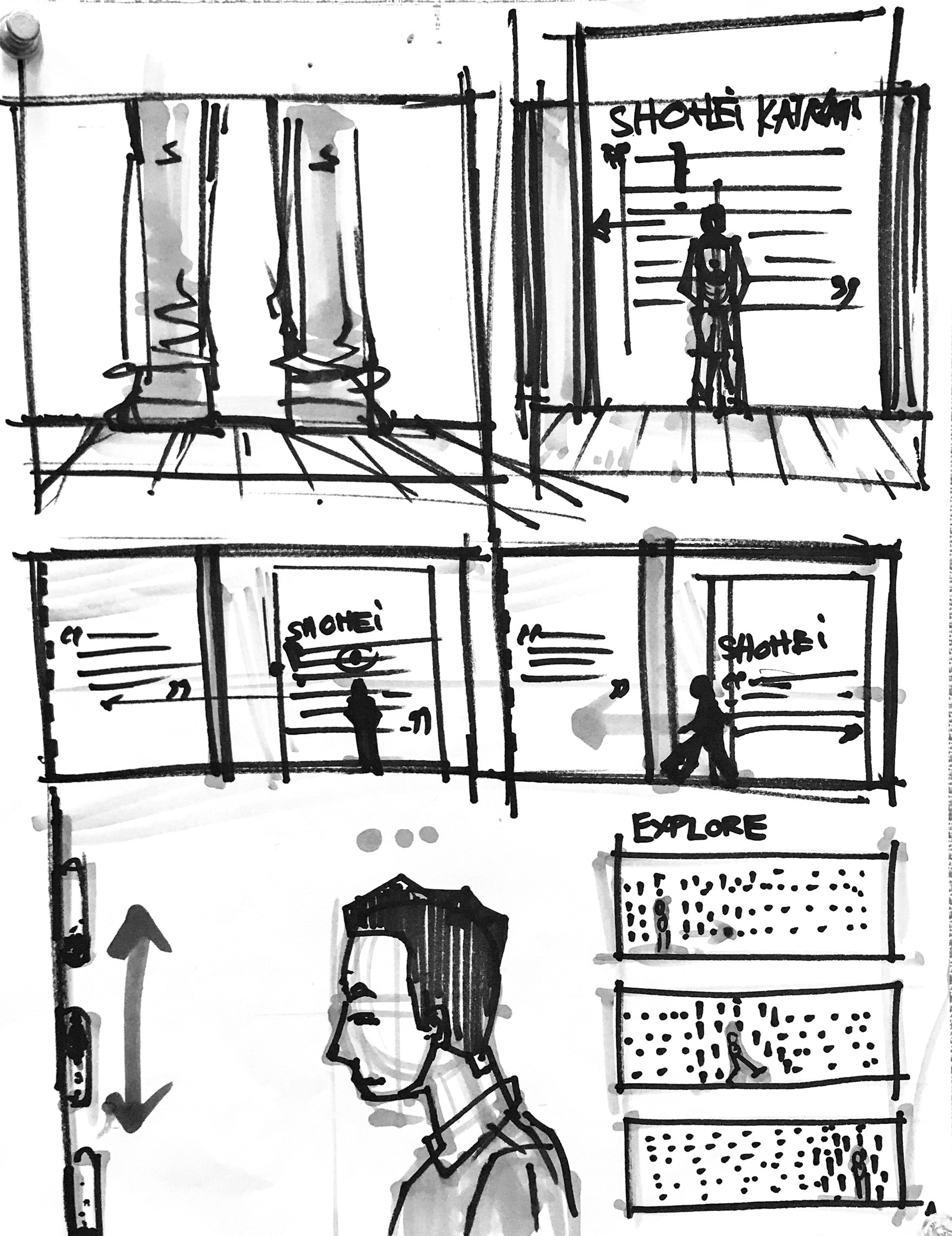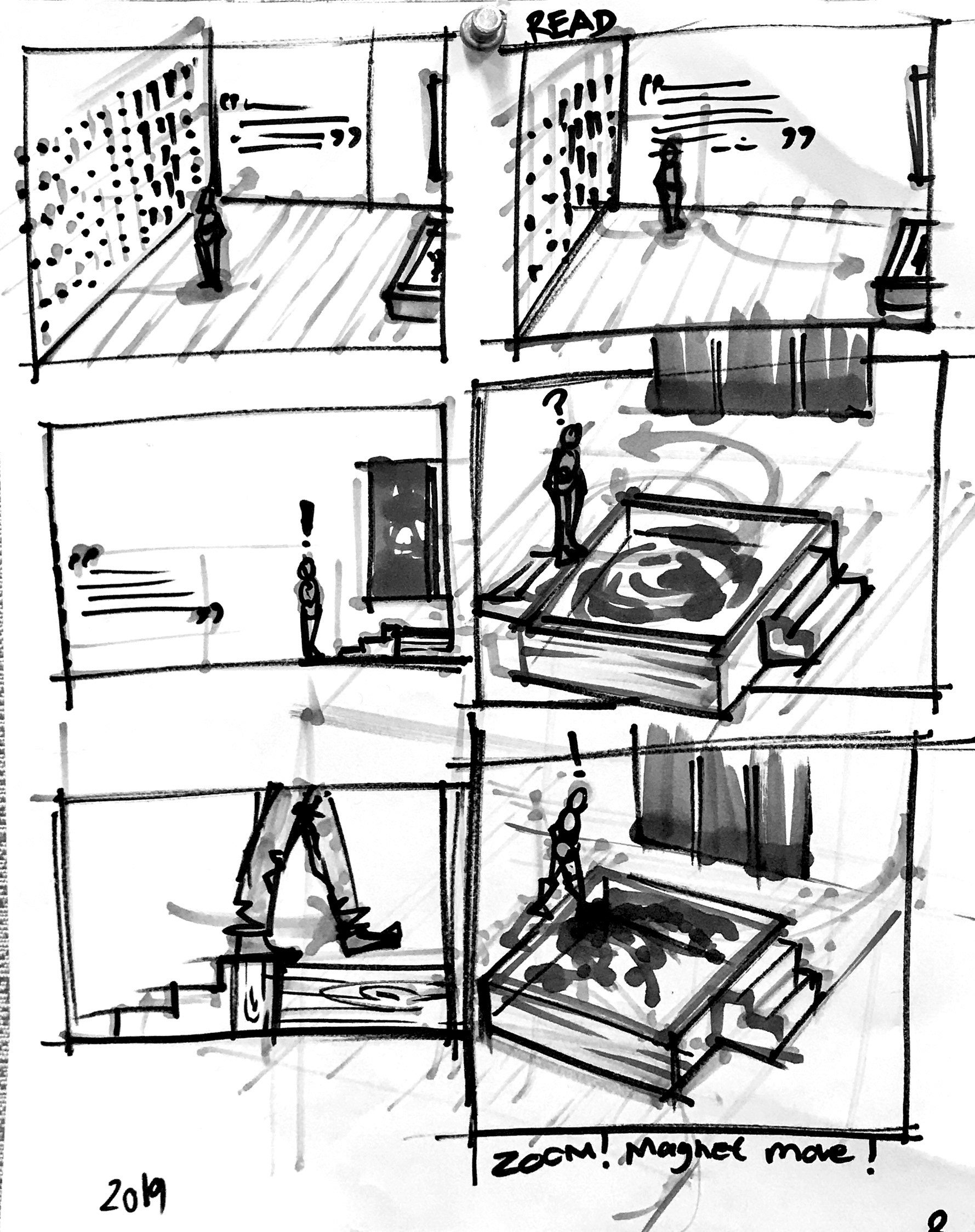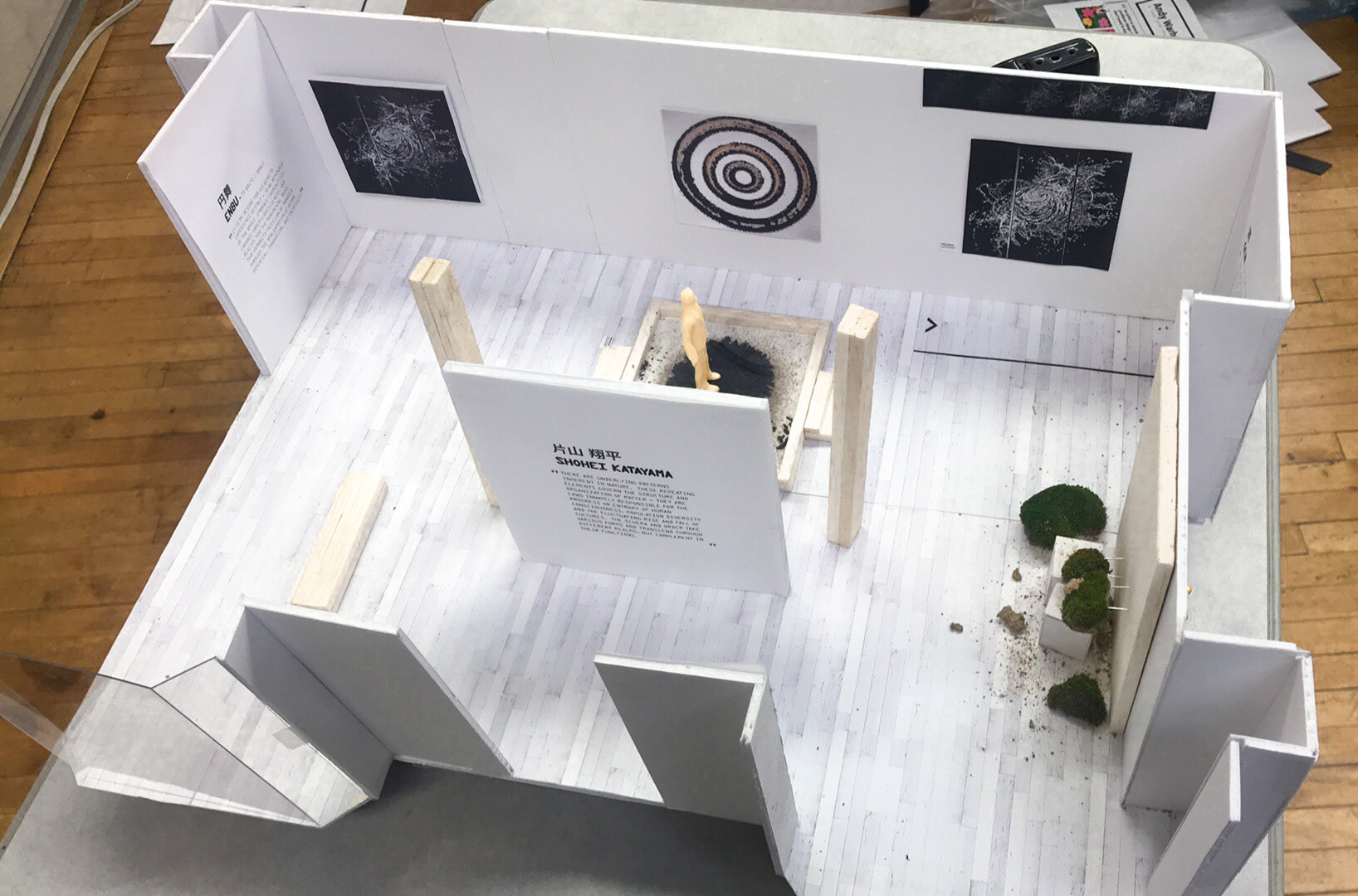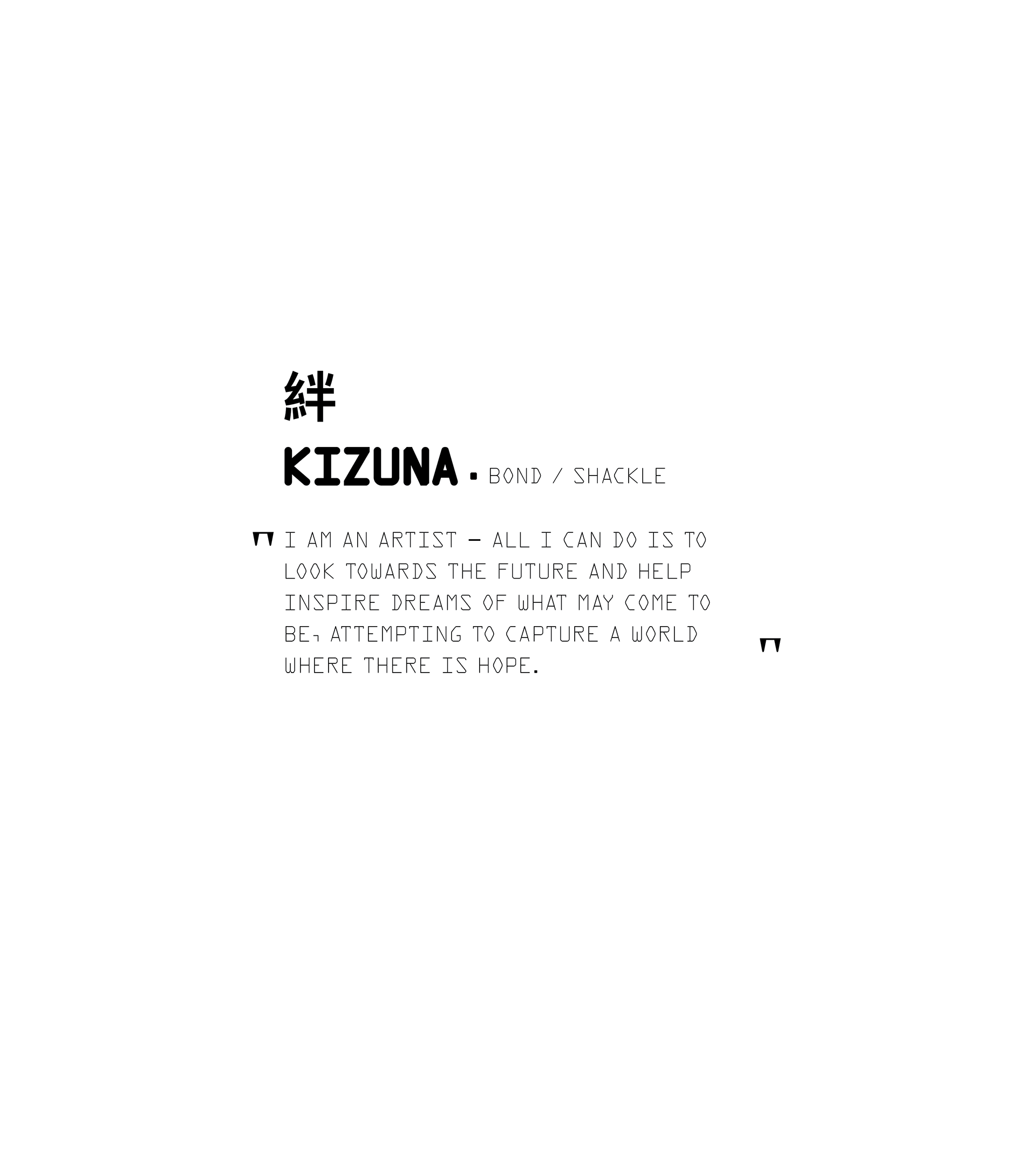 The dual-language typography is inspired by Katayama's use of both English and Japanese on his website. Certains words simply cannot be translated, therefore in order to preserves its meaning across culture and language Katayama simply represented those concept with Japanese kanji. In order to remain consistent with artist's desire, I too embedded a dual language typographic approach for the exhibit.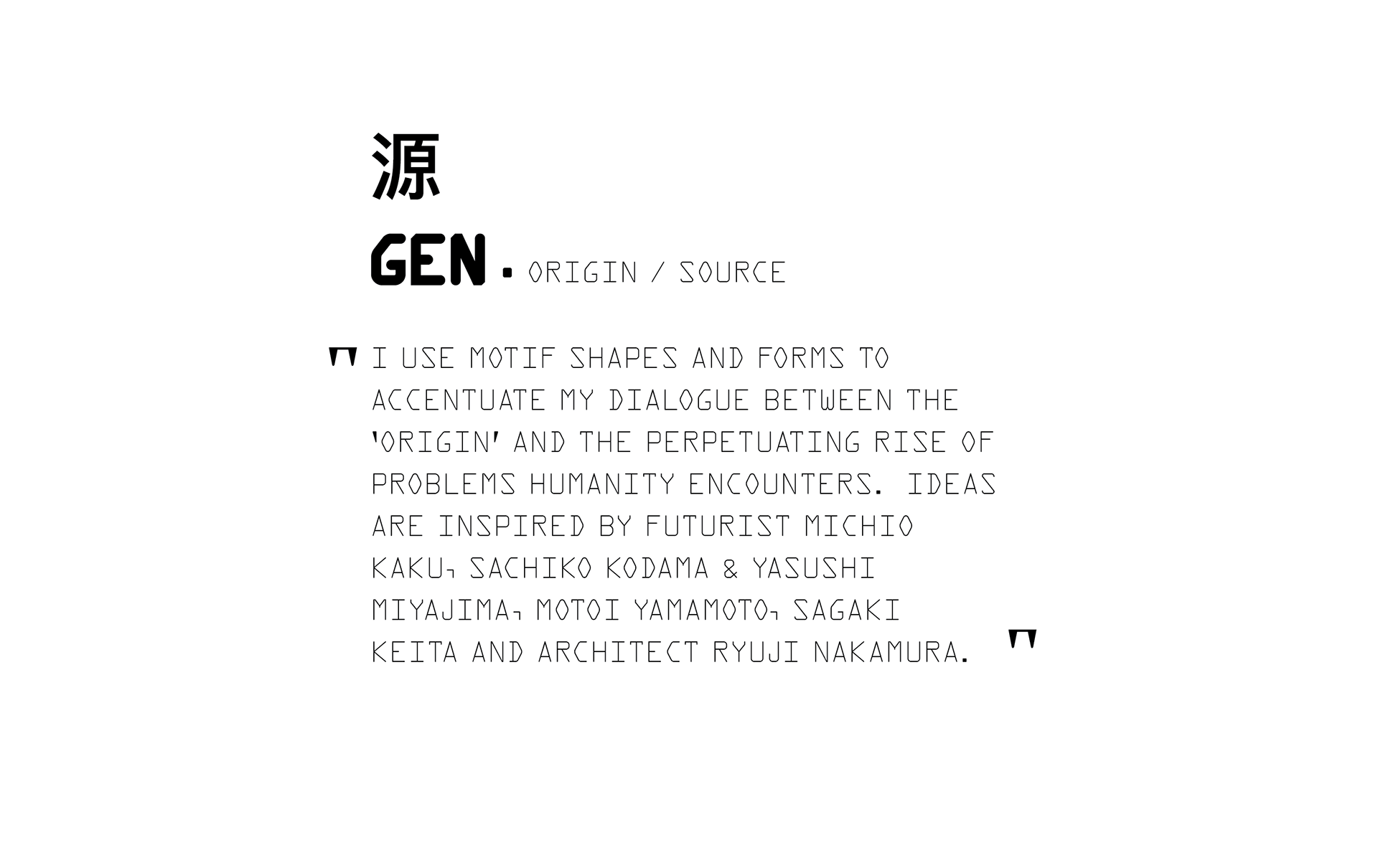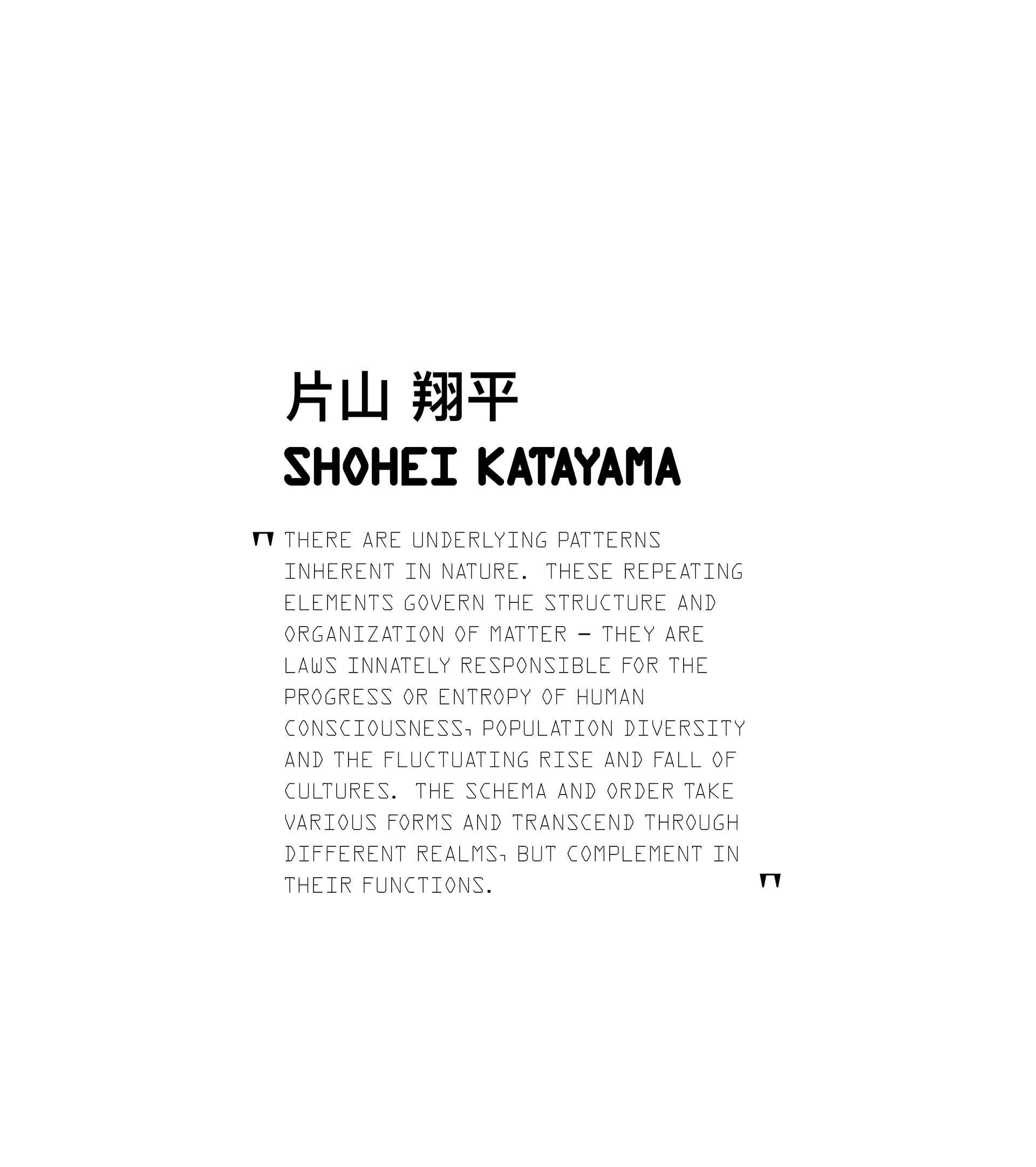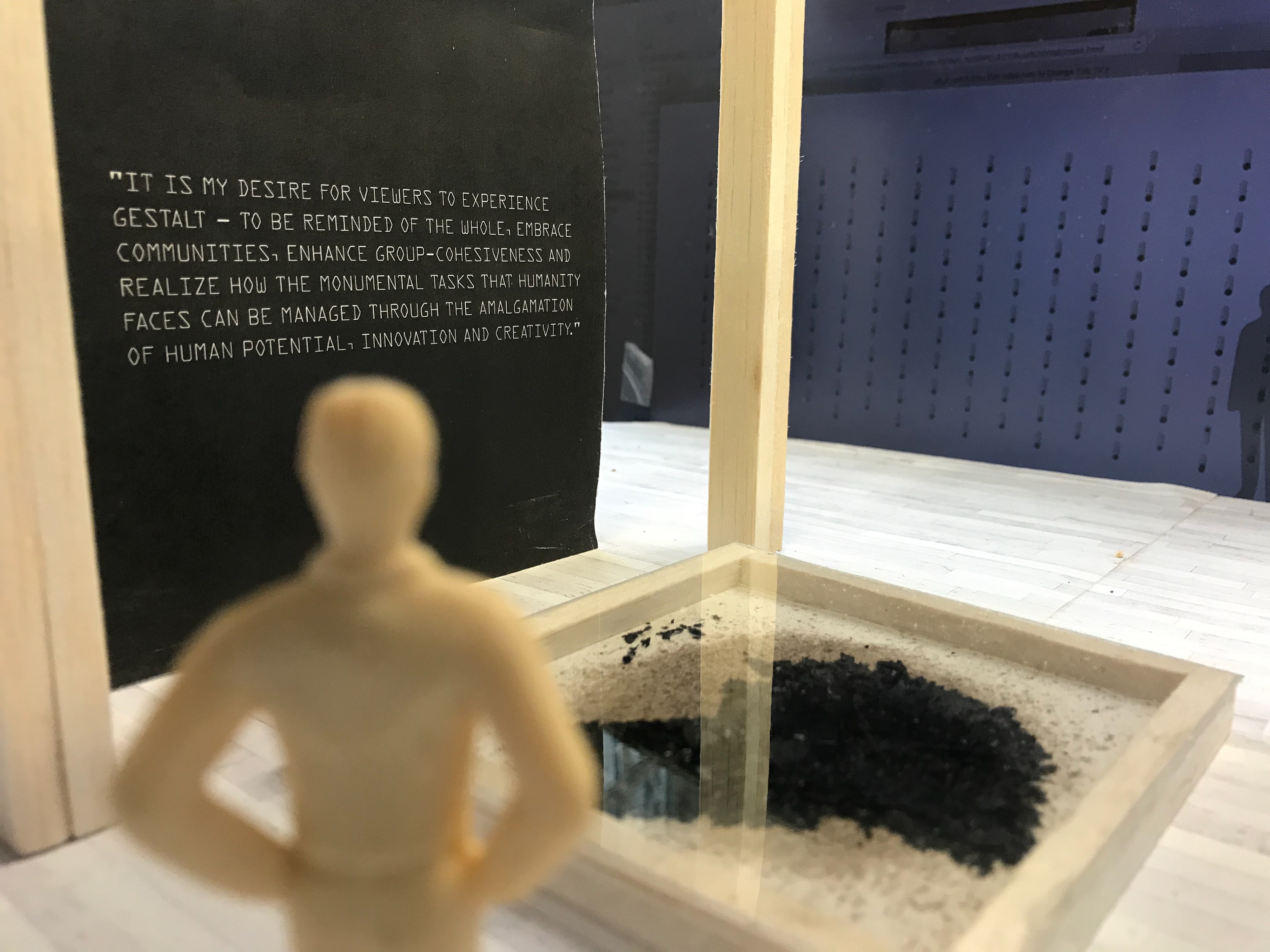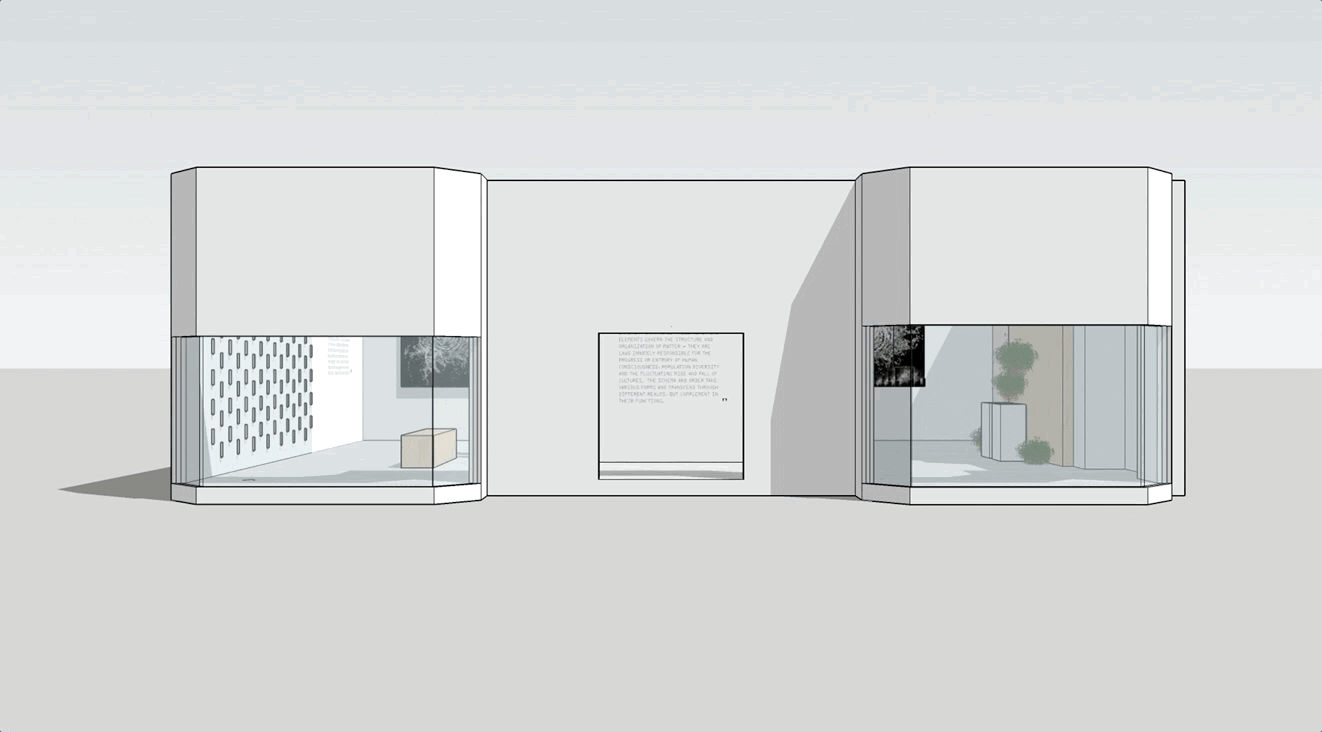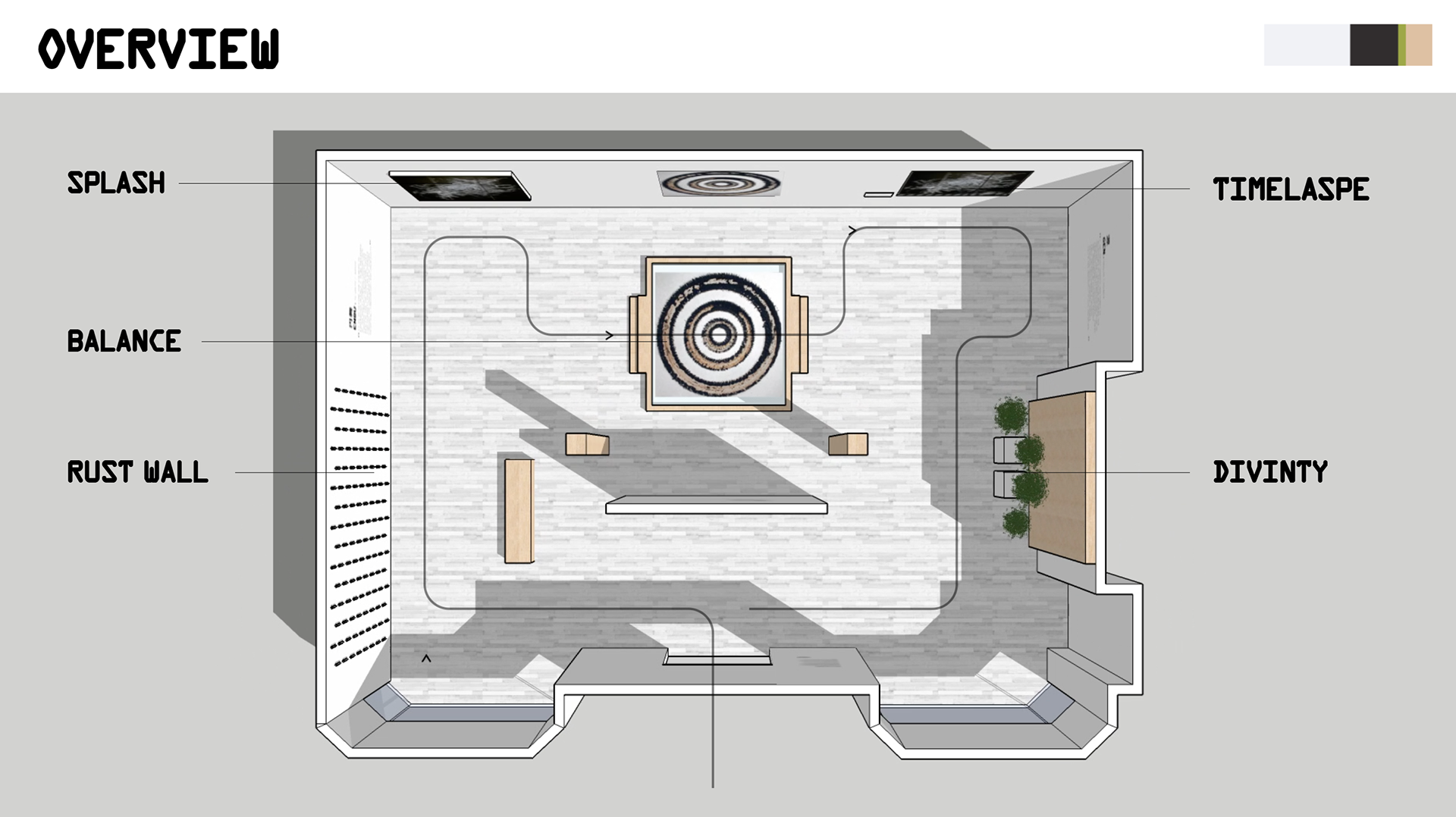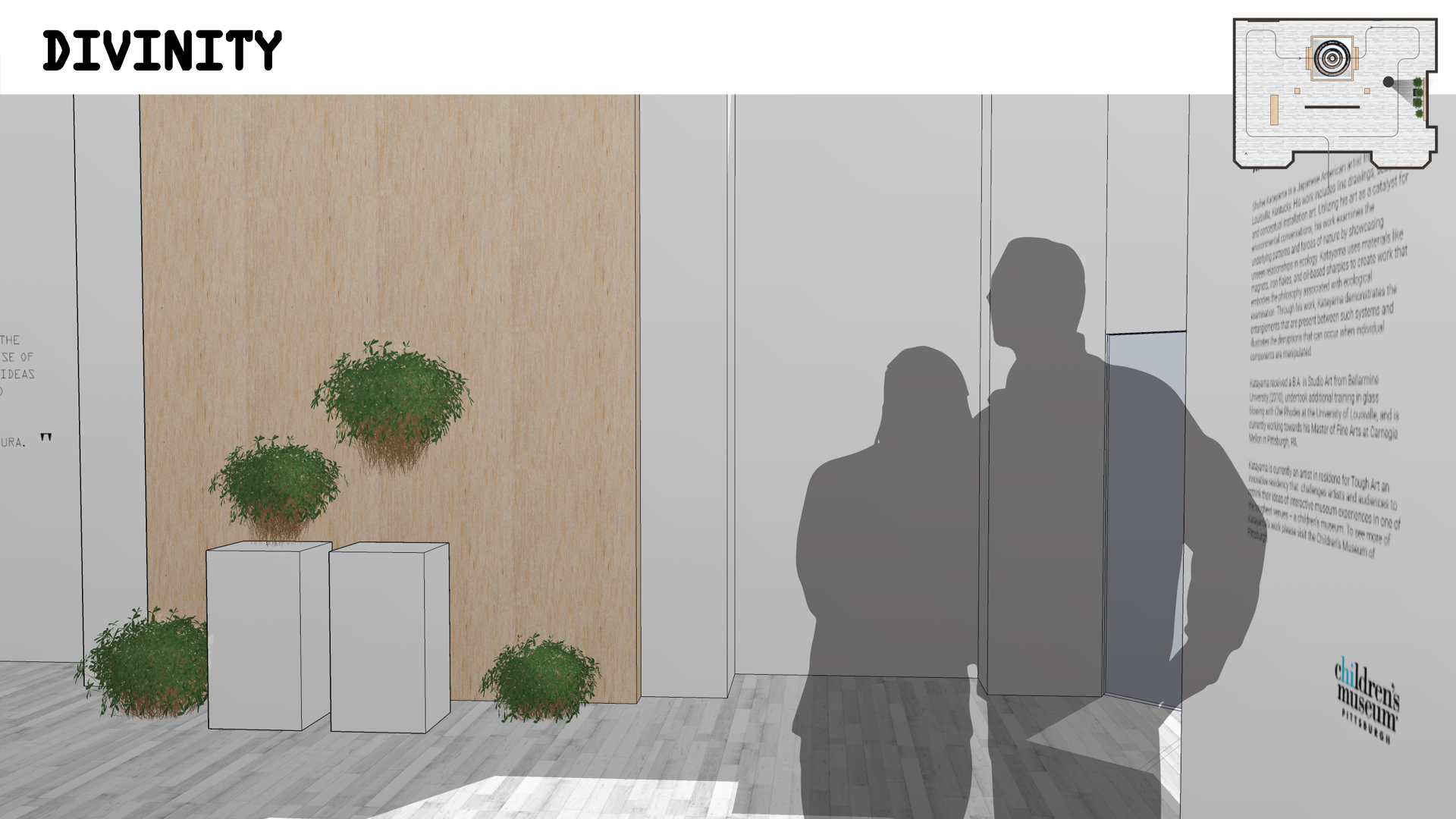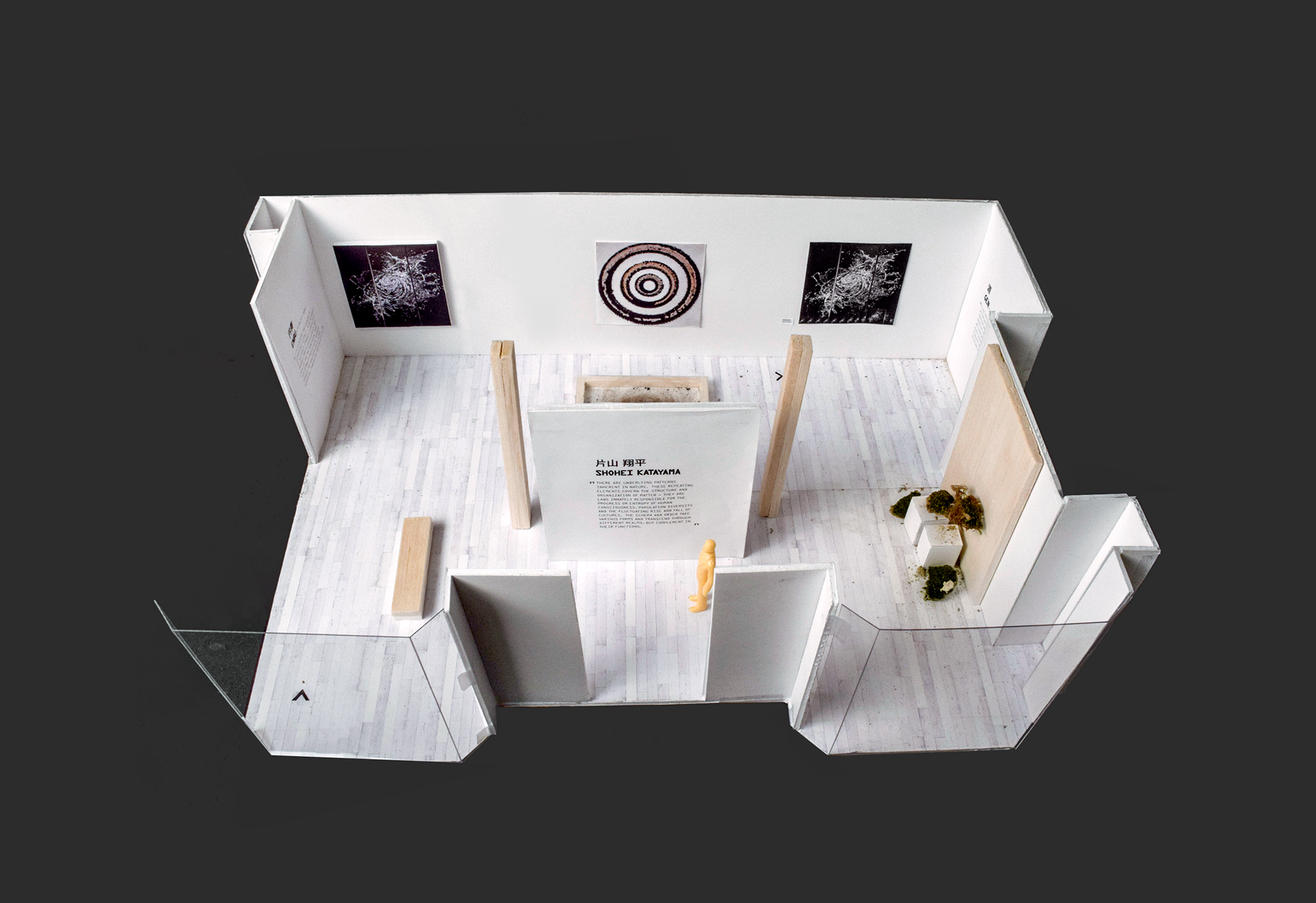 Special thanks to artist Shohei Katayama for the support and collaboration.